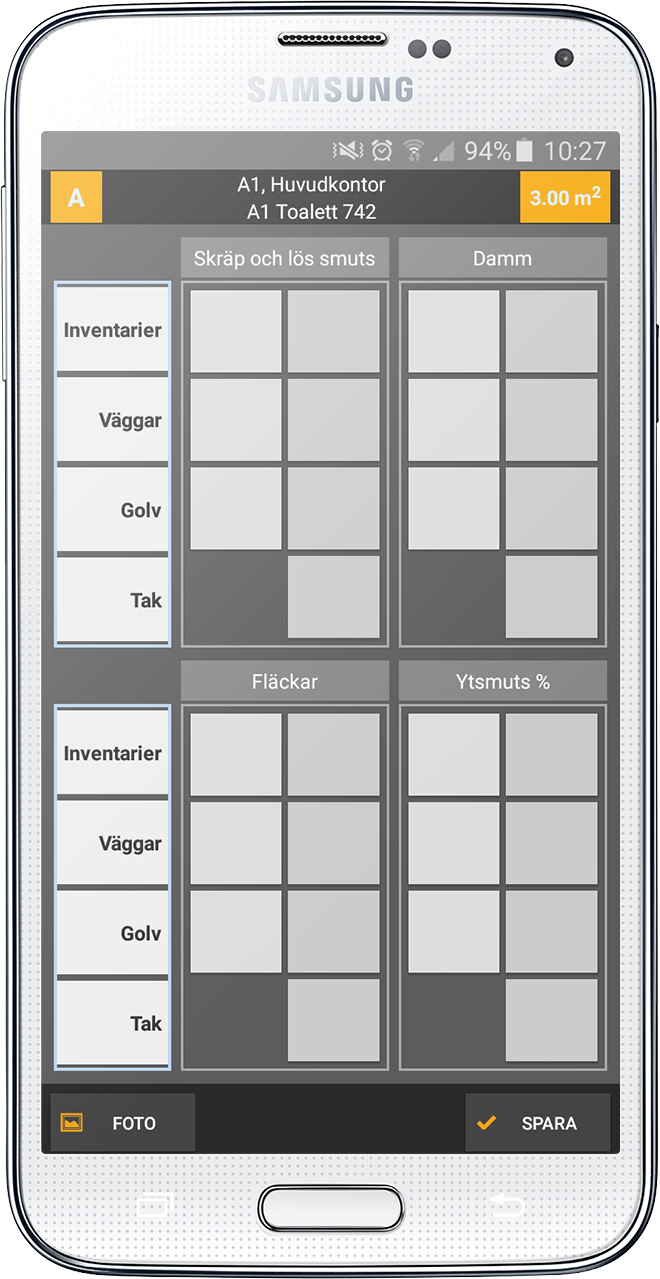 Object groups
Particle Type
Dirt Accumulations
Availability
Local Sizes
Quality Levels
Importing Data
Photo and comments
Off-line IOS
Web-based admin
Optiqo Insta has support for iOS (NFC and QR tags) and Android (NFC tags).
Can be used by supervisors and/or management to perform site inspections.
Possibility to view the site/area plans for each building or floor.
Support for weighted value tasks with customized values.
Ability to report deficiencies via mobile app with images and text as well as managing work orders.
It is fully functional in offline or airplane mode.
The tool handles random samples for each quality control. I.e. based on parameters that the user selects items, wise object group, type of business, quality profile, size of rooms, description, certain part of the hospital or certain hospitals makes the system a random sample and presents suggestions on what should be included in the inspection.
Inspection reports contains all the reporting requirements of SS 62 78 01:2012 and DS 2451-10 (Hygiene standard) beyond this also comments and photos.